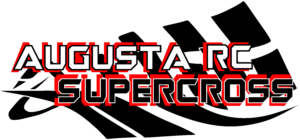 ---
Does it cost to practice?
The park is open to the public for free to practice on. We ask that you respect the track and do not just bash and jump over the black pipe work.
---
Is there any restrictions to use the park?
The track is for 1/8th scale or smaller and limited to 4s-lipo or smaller. All others are limited to the fields. This is due to limiting damage to the pipework around the track.
---
Do you have power available for charging?
The power is very limited, if you are coming out for a practice day you should be fine. On race days be prepared to bring your own source of power for charging.
---
Where are you located?
We are located at 3470 Milledgeville Rd, Augusta, GA 30909
Click the address and it will open up google maps.
---
Where is the closest Hotels?
The are several hotels within 1/4 mile of the track.
Click here to open up google maps Hotels Near Track
Click here to Zoomed in to see all Hotels Near Track
---
Where is the closest places to eat?
We do offer concessions trackside, However if you are looking for other food options.